"We didn't think it was possible."
– Vice President of Operations
A Different Approach
The failure rate for Lean deployment is often suggested to fall between 70 and 90 percent. Yet, those who succeed achieve performance improvements of incredible scale. Why do more organizations fall short than continue the climb?
I have worked with the customers of firms who were unable to move them out of the 'failed deployment club'. What I have learned is that what they delivered was not incorrect, but rather it was incomplete.
The Lean Advantage encompasses more elements than waste elimination and process improvement. Applying tools without context will fall short of producing the expected outcomes. By combining the four advantage elements, we bring the complete lean deployment and achieve the incredible benefits that Operational Excellence promises.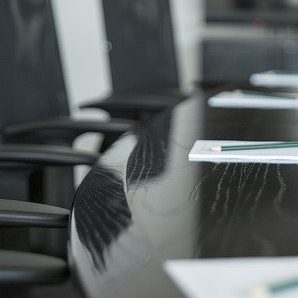 The Learning Organization
Learning produces value when only when behaviors change. The learning cycle is often rushed and unfinished. Delivering information is not the outcome we desire as leaders. Changes in behavior that lead to changes in performance is our mission.
The pace of learning is not defined by an individual, either. Leadership must work at the pace which the teams can maintain learning and participation. Move to quickly and leave people behind; move too slowly and your spin your wheels.
The evidence of learning is performance. If speed is valued over outcomes, we waste our human resources time and creativity, and we waste our organizations time and money. There are many more ways to fail than succeed. Our role is to guide you safely to a successful lean deployment to reach Operational Excellence.
Lean Deployment Structure

Strategy Deployment
Defining what is important and deploying that message throughout the organization is the foundation for sustainability and the accountability cycles found in the management systems.

Management System
Understanding what is important allows process teams to measure their own success on a regular basis. This is the foundation of accountability, and the starting point for improvement.

Performance System
When teams can compare actual performance to what is expected, the gaps lead them to solutions. The performance system, where process improvement occurs, relies on this clarity.

Leadership Growth
Every lean deployment is doomed to failure without the right culture. Culture is a reflection of leadership presence. The consistency of presence is what builds the right relationships, conversations, and focus.
Testimonials

Karl Watson, Jr. CEO
Audie, in a very short amount of time, embedded himself within our organization as a trusted insider and not simply an advisor. He is both strategic and tactical and has a unique ability to connect equally well at all levels in an organization – from board room to boiler room. He never dilutes his message, never "dumbs it down", just alters the presentation for the audience. On top of all that, he is just a pleasure to be around and this gives him the ability to push his clients hard, and they love him for doing so.

Bryan Kalbfleisch, CEO
Over my career, I've been through several "lean" programs, but what stuck out about Audie's program and approach was his ability to reach across several lines of business at the same time, and help us create specific, strategic improvements while building in accountability. He taught us to think about lean in a different way, that it's not just about shaving seconds/minutes off of our processes. He taught us about how leadership fits into process improvement, and how we must challenge ourselves as managers/leaders. I noticed quickly that Audie connects with all levels of the organization. Audie's wide breadth of experience and knowledge are a huge asset.
About Our Company
Principal Consultant and Operating Executive, Audie Penn has over 30 years of experience in manufacturing industries including Heavy Equipment (20 years), Food (8 years), and Building Materials (6 years). His expertise is evidenced by multiple projects in new product development contributing to significant economic profit growth. He is also responsible for multiple divisional turnarounds in multi-billion-dollar global organizations.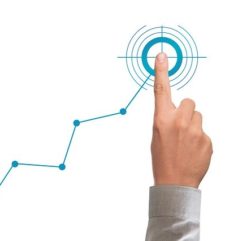 Your success is our success. We don't show up with a solution before we know your problem. Only through finding clarity around the problem you want to solve can we develop a solution that will produce the results you want and build the capability in your team to sustain those changes.
We can transform at a rapid pace, if that is necessary, but there will always be follow up work to sustain the outcomes and establish the necessary accountability cycles for continued forward growth.
Your guide to the future you desire.